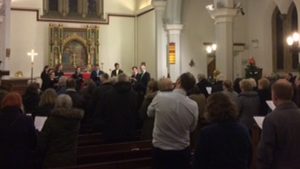 Everyone is welcome to join us
Parish Morning Worship 2nd Sunday & Communion 4th Sunday at 9.30 am
Sunday 28th November 1st Sunday in Advent.
Sunday 12th December Morning worship including welcoming the Posada Holy family figures into church as it journeys around Brigg.
Friday 24th December Cribb service at 6.00pm. Come and help us place the all the characters in the crib and sing some carols
Sunday 26th December Communion.
Daily Prayer – see worship page
All are welcome to join usLearn More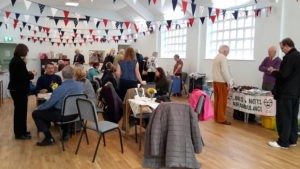 Growing together in faith, hope and love
Thursday 25 November: Brigg Christmas Market from 4.00 pm the church and hall will be open with craft stalls and refreshments in the hall.
The church will be open for the duration of the market.
Saturday 27th November: Open for Brigg farmers market.
We seek to deepen our relationship with God and each other through prayer, study and fellowship.
All are welcome to join usLearn More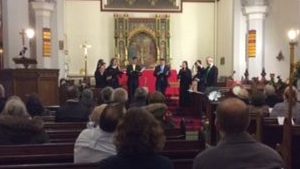 Living our faith within our community
We seek to live out our discipleship by working alongside the people, groups and organisations of Brigg
All are welcome to join usLearn More
The parish church of brigg
Saint John's is a worshipping community.  We seek to be in communion with God, worshipping Him always and everywhere.  Saint John's is a living community.  We seek to be inclusive and to grow together in faith, hope and in love.  Saint John's is an outward looking community.  We seek to fullfil Christ's commission to make new disciples by sharing the gospel with our wider community in word and action.
Our worship style is central catholic, focused on the Eucharist, but over the course of each month, there are many opportunities to pray outside of the Eucharist. Various study and nurture groups take place regularly.
We have many strong links with the local schools, businesses and care homes, the Town Council and members of our wider community. Our Church Hall is used to offer hospitality to the community, and is used by many groups for their meetings and activities. The support we receive from the wider community is a true gift from God, for which we are extremely thankful.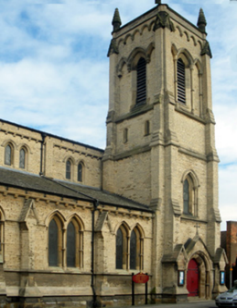 Next Steps…
Everyone is welcome to come along to any of our services or events, we look forward to seeing you Call to Action